FPM230 – "The Attachments"
Pipe finishing, belt file or fillet weld attachments – provide maximum flexibility with a single tool. With our attachment range you can turn the FPM230 into a 5-in-1 solution.
Perfectly coordinated extensions or attachments make the FPM230 indispensable. Adapt these to your individual challenges or exploit the maximum application possibilities.
All of our attachments include a storage case and a product set – so you can get started immediately!
Another advantage is that the installation is quick and easy.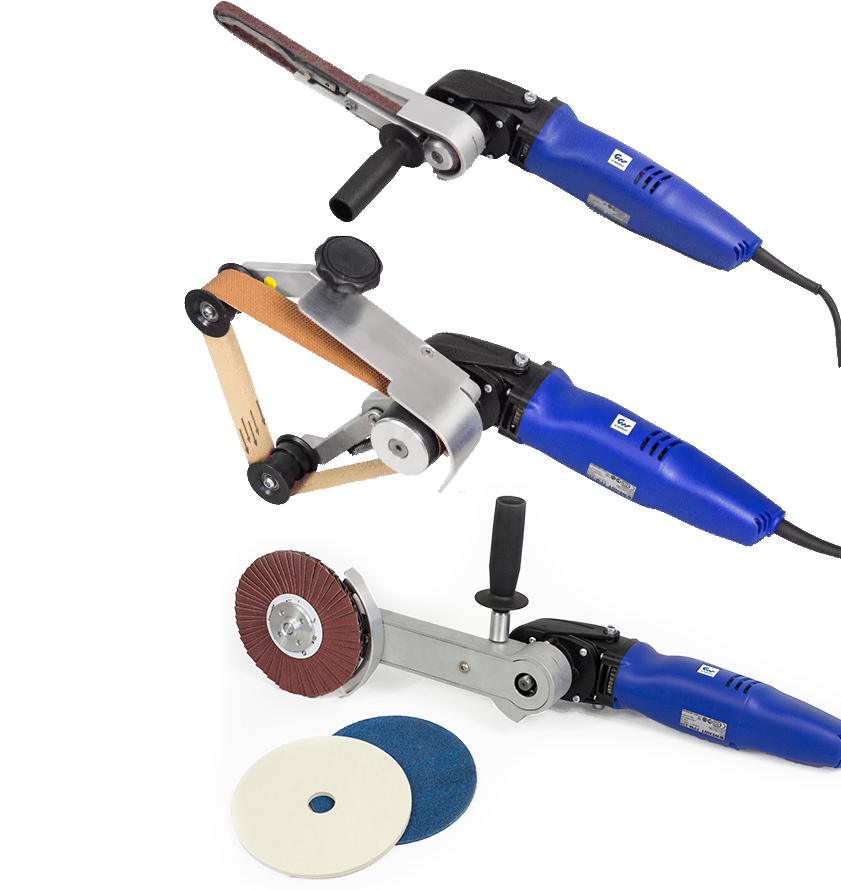 All Products
Our pipe finishing attachments are especially suitable for processing pipes, tubes or railings.

Our belt file attachment is ideal for working in areas which are difficult to reach – for example narrow guides, profiles, edges or corners.

The compact fillet weld attachment makes it possible to processing fillet welds in tank construction, areas which are difficult to reach or inner angles.