Interleaved
With interleaved tools, nonwoven abrasive and coated abrasives alternate. The abrasive cloth provides light material removal while the nonwoven abrasive softens the scratch pattern. The two combine to create a brushed surface appearance.
Read more

Materials that can be processed:

Stainless steel (INOX)
NF metals
– Aluminium
– Copper
– Nickel
– Brass
– Titanium
Plastic
Glass
Ceramic

General benefits of both tool groups:

The open structure and flexibility prevent clogging
High degree of flexibility ensures ideal contour adaptation
Cool grinding and thus low thermal load on material

Machines:

Angle grinders
Mini angle grinders
Finishing machine
Straight grinders
Bench grinders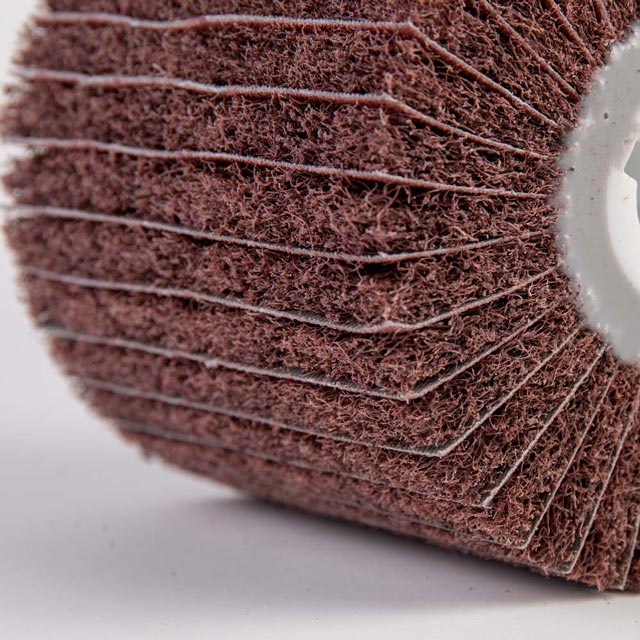 Nonwoven
Pure nonwoven abrasives are particularly flexible, adaptable and leave a satin or matte finish. These materials work gently without being overly aggressive.
In addition, they are suitable for materials which are difficult to grind, such as plastic, glass or ceramics. They can also be used for wet and dry grinding.
Read more

Processing tasks for pure nonwoven abrasives:

Fine surface processing
Light cleaning
Light deburring
Preparing surfaces for polishing
Structuring
Surface finishing