Mini Polypower – nonwoven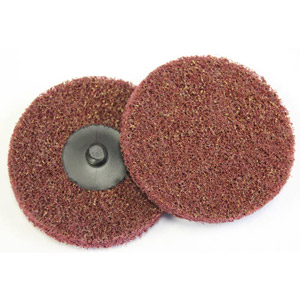 In this variant, a particularly durable nonwoven abrasive is used. It strengthens these tools, makes them last longer and makes the processing of corners and edges possible.
Details:
Suitable for: Straight Grinder
Suitable for: Mini Angle Grinder
Quick change system compatible – available with both internal and external threads.
Type QC
| Ø (mm) | Specification | | | Cap | RPM max. | PU |
| --- | --- | --- | --- | --- | --- | --- |
| | A-Coarse | A-Medium | A-Very Fine | | | |
| 50 | 263 083 | 263 084 | 263 085 | R-Type | 12.200 | 10 |
| 75 | 263 086 | 263 087 | 263 088 | R-Type | 8.000 | 10 |
| 50 | 263 089 | 263 090 | 263 091 | S-Type | 12.000 | 10 |
| 75 | 263 092 | 263 093 | 263 094 | S-Type | 8.000 | 10 |