Flap roll – nonwoven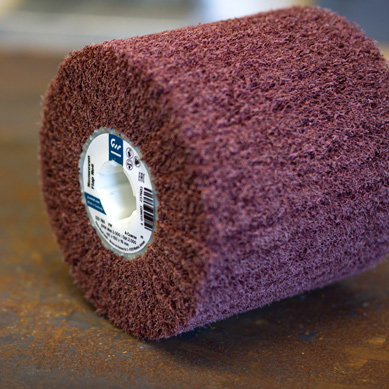 These tools are designed for use on portable finishing machines and ensure a decorative surface finish. In addition, they can level out slight scratches on stainless steel (INOX) or aluminium.
Often used for manufacturing large tanks, food preparation equipment or finishing railings.
Details:
Suitable for: Finishing Machine
Ideal in combination with our finishing and polishing machine FPM230.
X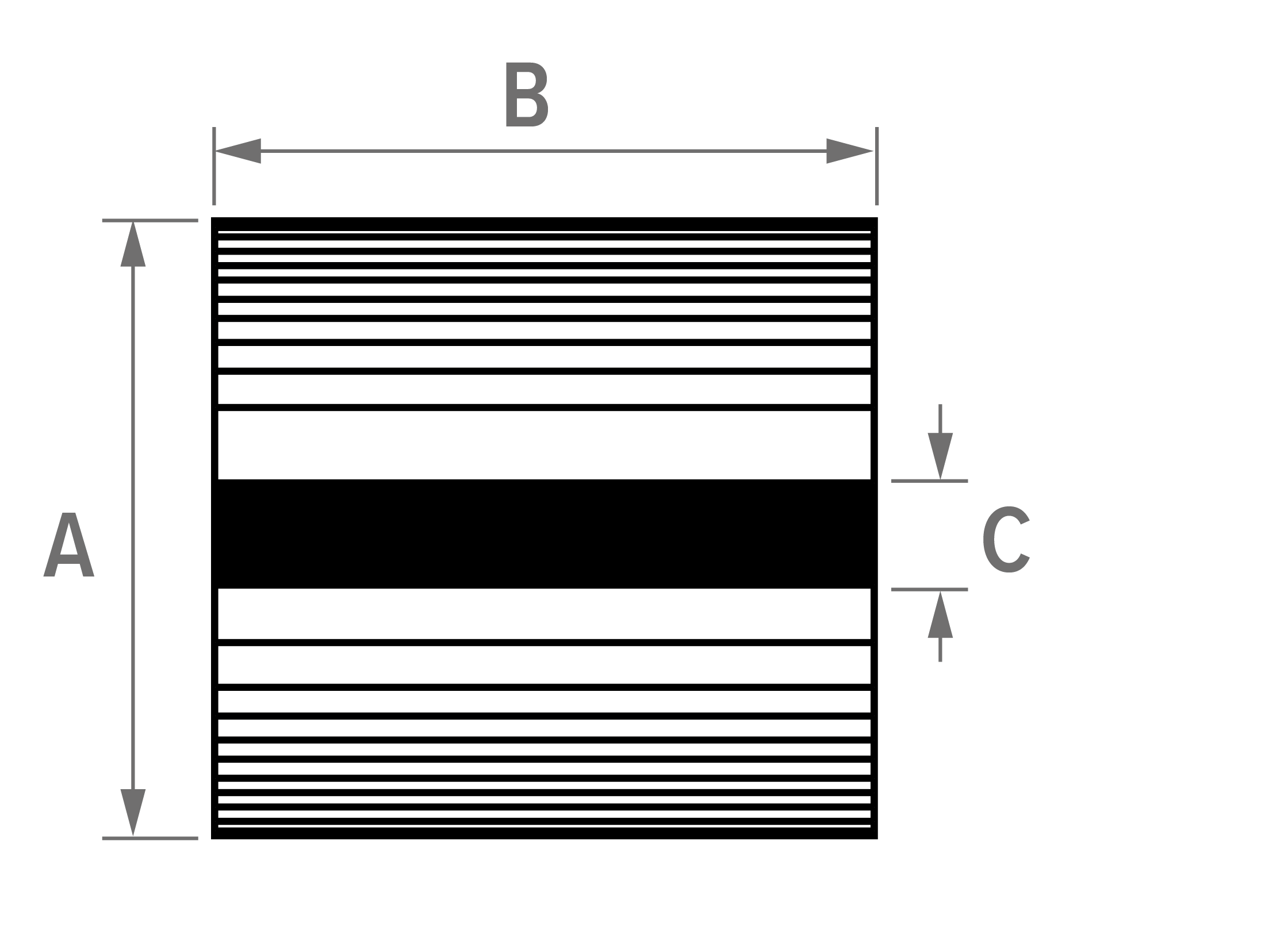 Type VW
| Dimensions (mm) | | | Specifications | | | | | | RPM | | PU |
| --- | --- | --- | --- | --- | --- | --- | --- | --- | --- | --- | --- |
| Ø A | B | Ø C | A-Coarse | A-Medium | A-Fine | A-Very Fine | S-Ultra Fine | CP-Medium | opt. | max. | |
| 100 | 50 | 19 | 323 730 | 323 731 | 323 732 | 323 733 | 323 734 | – | 2.000 | 5.000 | 2 |
| 100 | 100 | 19 | 323 780 | 323 781 | 323 782 | 323 783 | 323 784 | 323 785 | 2.000 | 5.000 | 1 |
| 100 | 100 | M14 | 323 705 | 323 706 | 323 707 | 323 708 | 323 709 | 323 710 | 2.000 | 5.000 | 1 |
| 100 | 120 | 12 | – | 323 791 | 323 792 | 323 793 | – | – | 2.000 | 5.000 | 1 |
| 110 | 100 | 19 | 323 760 | 323 761 | 323 762 | 323 763 | 323 764 | – | 2.000 | 5.000 | 1 |
| 110 | 100 | M14 | 323 715 | 323 716 | 323 717 | 323 718 | 323 719 | – | 2.000 | 5.000 | 1 |
| | | | | | | | | | | | |