WE ARE
WENDT USA, LLC.
Wendt USA, LLC is a proud subsidiary of Günter Wendt GmbH better known as G-WENDT. G-WENDT is a privately owned premier manufacturer of coated and nonwoven abrasive tooling. Wendt USA, LLC is the US manufacturing arm. We are based in Buffalo New York. With four locations worldwide, G-WENDT specializes in providing grinding, finishing, and polishing solutions for today's demanding applications.
The experienced and seasoned staff at Wendt USA is at your disposal. We ready and willing to guide you through any grinding, finishing, or polishing challenge. Our goal is to develop a solution that maximizes productivity while lowering operational costs.
Write to us
With locations in Windeck (Germany), Buffalo (USA), Sarreguemines (France) and Indaiatuba (Brazil) as well as a global partner network, our approximately 200 employees support leading industrial companies and distributors in all matters related to efficient surface processing.
Wendt USA's philosophy of "been there finished that" is not just lip service. G-WENDT's worldwide reach is comprised of multiple manufacturing and support facilities.
Our Values – These five core values drive us
At Wendt USA we help our customers change the way they look at grinding, finishing, and polishing. We analyze the current conditions, identify and understand the project goal, and develop a unique production process that maximizes results and minimizes waste and needless costs.
We base our entrepreneurial spirit and actions on five core values. These principles are deeply rooted in our DNA.
1 | Communication on a level playing field – open and direct

Communicate in an open and direct manner to ensure all parties are on the same page. We do not speculate about what could help our customers. We actively ask questions then listen carefully! This is the only way tailor-made abrasives solutions can be made.
2 | Comprehensive consultation – even after the sale

Follow-through before during and after the project is completed. We support our customers with technical expertise and work together to find a customized solution. That is how we learn and expand our product offering. It is also the way we build trust and longstanding partnerships.
3 | The future begins today – product innovations since 1971

The future begins today. At Wendt we never stop the creative process. Product innovation has been in our pioneering spirit since 1971. A half a century later, we have no plans on stopping now. For this reason, we attach great importance to patented solutions with which we create money-saving benefits for our customers.
4 | Building bridges

Building business opportunities can only be achieved once great business relationships are created. We understand the importance of strategic partnerships. This is the most effective way to move forward in an "internet economy" that promotes less and less direct interaction. It is not about the relationship between manufacturer and customer, but between one person and another. That is what spurs us on to do our best day in and day out.
5 | Creating added value

Creating added value also creates trust. We measure our success through the value-added solutions we can bring to our clients. After all, our aim is not to be the biggest in our market just the one you trust to be the best.
Sense of responsibility for the environment and society
Responsibilities do stop when the business day is done. We understand that we have a responsibility to be positive stewards of our respective environments and communities.
Our core values serve as a guide helping us to live up to our corporate, social, and environmental responsibilities. As a family-managed company, we are keenly aware that our actions have consequences. To see all sides of our various business decisions, we utilize our culturally diverse management team. This collaboration ensures that ideas and our corporate vision is in line with our moral and ethical responsibility to our employees, customers, and neighbors.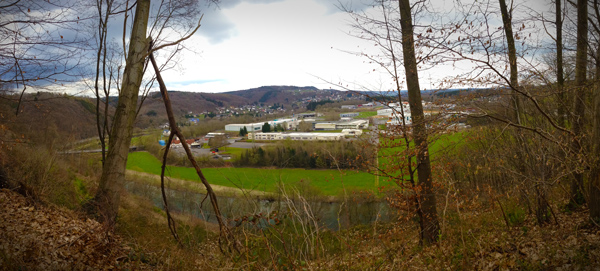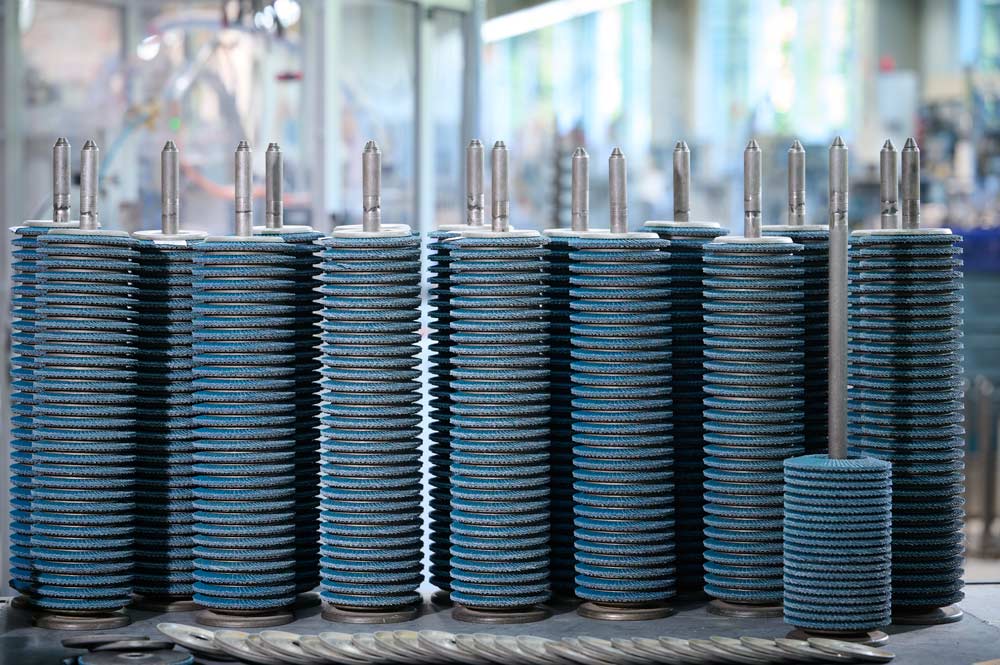 1971 – The beginning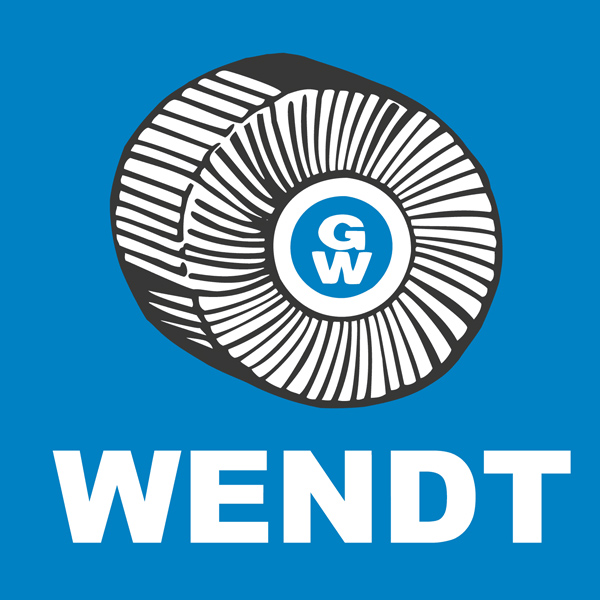 Our history starts with Günter Wendt, whose life is still an example of pioneering spirit and initiative. After his technical training and engineering studies as well as numerous functions throughout Germany, he founded the family business in 1971 which bears his name to this day.
1979 – Unusual circumstances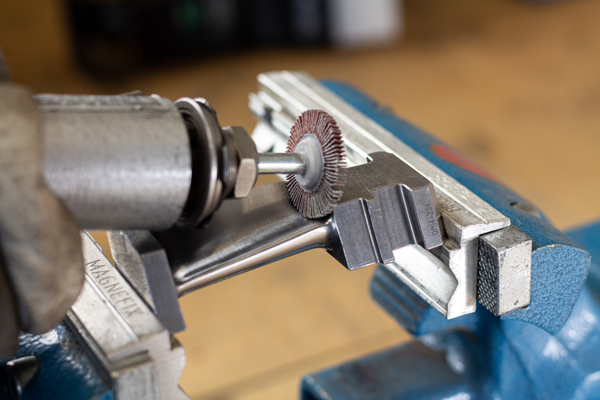 During this time period, our focus shifted from producing only grinding tools with the introduction of our premium flap wheels. These finishing tools, some only 10 mm in diameter, were a welcome addition to Wendt's product offering. Incredibly, this transition occurred in the humble cellar of Therese and Gunter Wendt's family home. Up to 20 employees were working here at the time. As you can imagine, the term family business means a great deal to the all of us at Wendt USA.
1988 – A milestone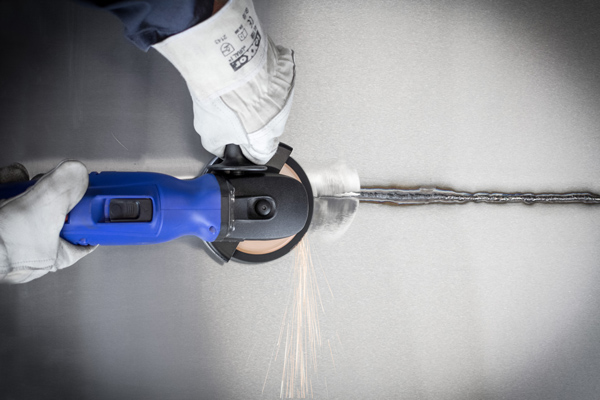 Next our founder, Gunter Wendt, proudly creates the first flap disc on a fiberglass backing plate. He was determined to improve the quality of the product and workmanship. His invention, remains the industry standard to this day. At the same time, our production area doubled thanks to the addition of a new production facility.
2000 | 2001 – A new century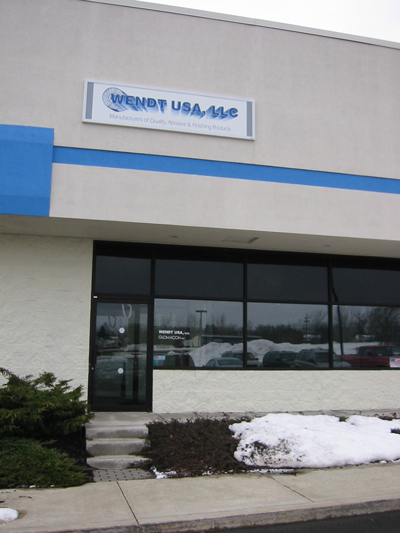 With the start of the new millennium and the foundation of a branch in the USA, we open a new chapter of our company history. One year later, in 2001, an office was established in the UK to serve the local market.
The second generation, Dr. Marion Wendt-Ginsberg and Frank Wendt, are on site to ensure a smooth start.
2004 – The second generation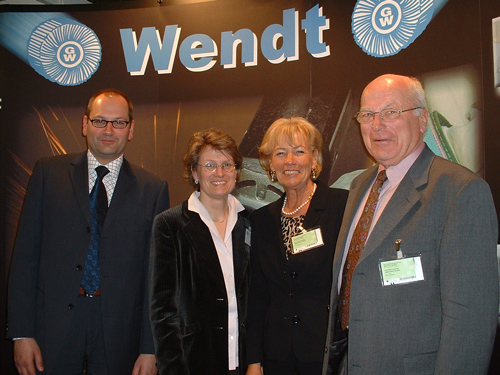 The values and the energy of our founder are upheld by his daughter Marion and son Frank. Dr. Marion Wendt-Ginsberg oversees production and engineering, while business management graduate Frank Wendt is responsible for sales, finances and company administration.
Günter Wendt retires from the family business and devotes himself completely to his family and his hobbies. Nevertheless, he remains available to provide advice and support. It is an experience to explore solutions with him.
2005 | 2006 – Two important steps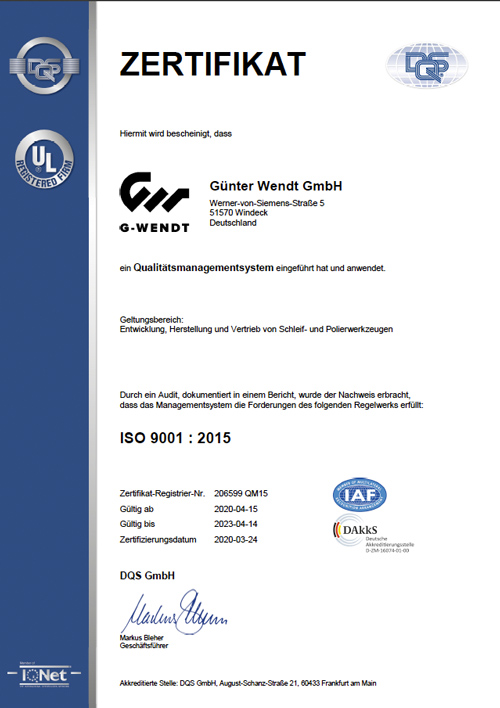 Our headquarters receives our first DIN EN ISO certification in 2005. A year later the first Wendt products are manufactured outside of Germany, more precisely in the USA. We take an exciting step on the other side of the Atlantic and are proud of our colleagues from Wendt USA in Buffalo, in the beautiful state of New York.
2016 – New outfit, customary quality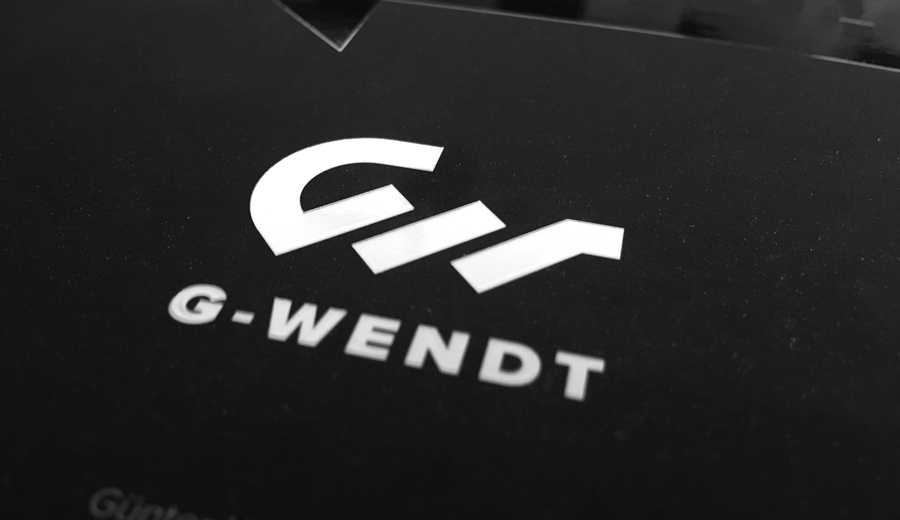 During the International Hardware Fair in Cologne introduced a new corporate logo and branding strategy as we expand our global presence.
2020 – The sails are set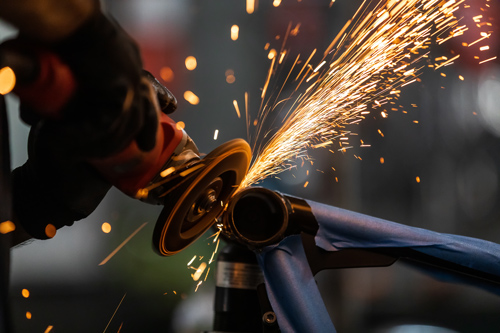 We are constantly working to improve our products and our service. To achieve this we draw on our experience in working with partners, an exclusive dealer network, OEM customers and numerous industrial companies around the world.
Our main focus? Improving your daily work routine!
2021 – Half a century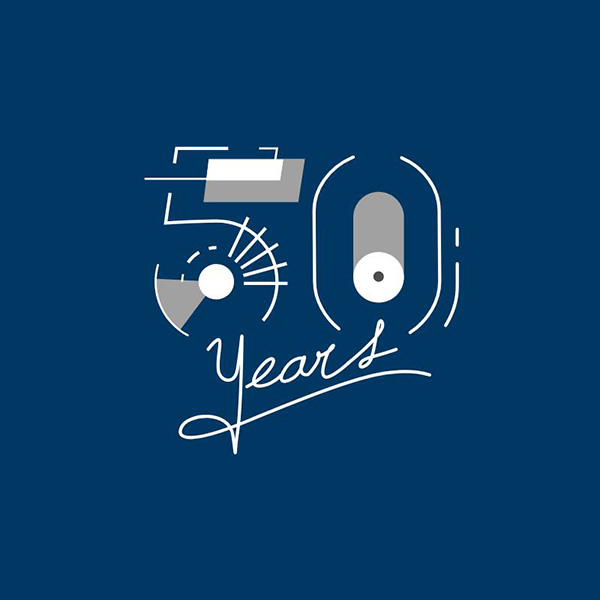 In 2021 we celebrated our 50th Anniversary. At the same time, we entered a new period of growth and preparations for a sustainable future.
We are grateful for fifty years of producing innovative abrasive and polishing tools. They are memories that will survive the times and generations.