Finishing and Polishing Tool
---
The FPM230 Finishing and Polishing Tool helps overcome that challenge by offering a tool which:
Can operate at lower speed, for improved safety and performance.
Is versatile enough to be used out of the box with both discs and flap rolls.
Is variable speed, so it can be adjusted to suit the application (900 – 2.500 rpm)
Can be paired with a number of accessories such as our Pipe Belt Sanders (PBS) and Fillet Weld Grinder (FWG) attachments. This eliminates the need to buy individual tools for each.
Is Made in Germany with quality components, for years of dependable service.
WENDT's FPM230 is built with precision gears and a high power motor. It maintains its power, and does not bog down under strain. Also, the motor and body do not get hot – even under continuous use. Staying cool extends the service life and makes it more comfortable to hold.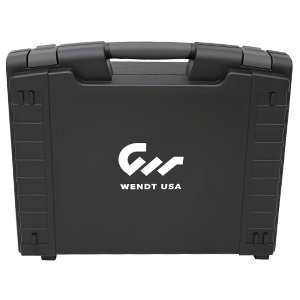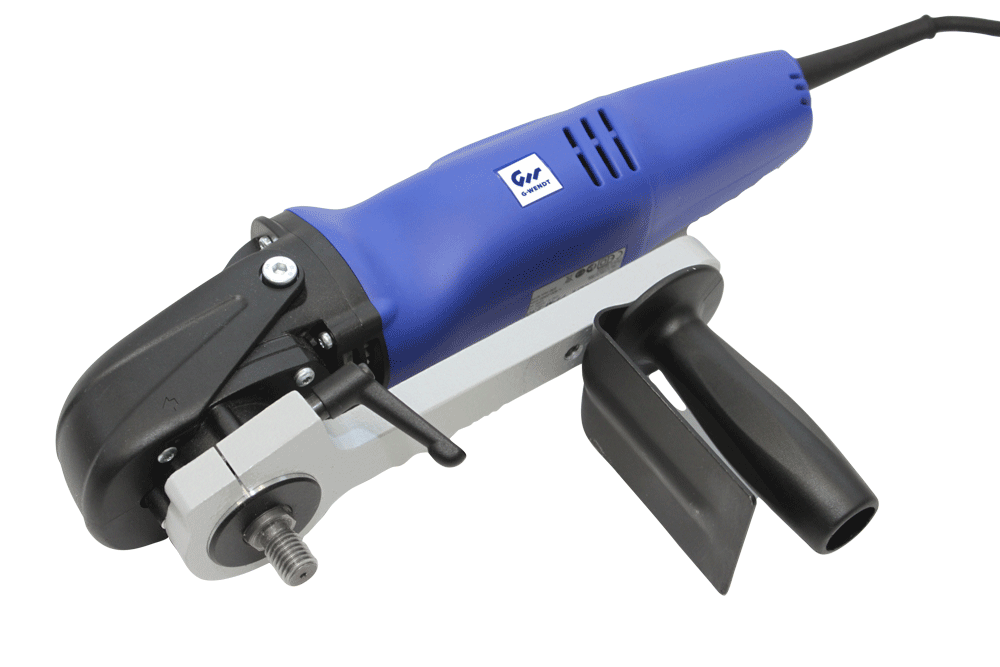 Description
Part No.
PKG
WENDT FPM230 – Finishing and Polishing Tool, 120 V, 60 Hz
Including rotating holder, handle, hand guard and plastic tool case.
999 924
1
Bold part numbers denote stock items. All other part numbers have a minimum order requirement. Please call for details.