Our cartridge rolls are available in both cylindrical and tapered shapes in several dimensions. Pair with the appropriate mandrel from range.
Felt cartridge rolls are used with polishing paste and guarantee professional results – particularly in areas which are difficult to reach.
Application industries include pharmaceutical, aviation and aerospace as well as the automotive sector.
Possible processing tasks:
Polishing in corners and grooves
Polishing difficult to reach areas
Polishing complicated shapes
Materials that can be processed:
Steel and stainless steel (INOX)
NF metals such as copper, aluminium and zinc
Our polishing rolls are optimised when used on variable speed straight grinders.
Felt Cartridge Rolls – straight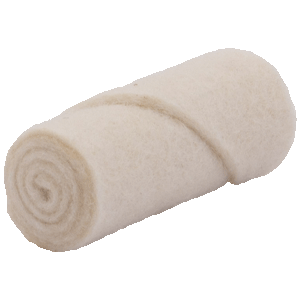 Type FR
| Dimensions (mm) | | | Medium | RPM max. | PU |
| --- | --- | --- | --- | --- | --- |
| Ø A | B | Ø C | | | |
| 8 | 25 | 3,2 | 159 651 | 10.000 | 10 |
| 13 | 25 | 3,2 | 159 661 | 8.000 | 10 |
| 13 | 38 | 3,2 | 159 671 | 8.000 | 10 |
Felt Cartridge Rolls – full taper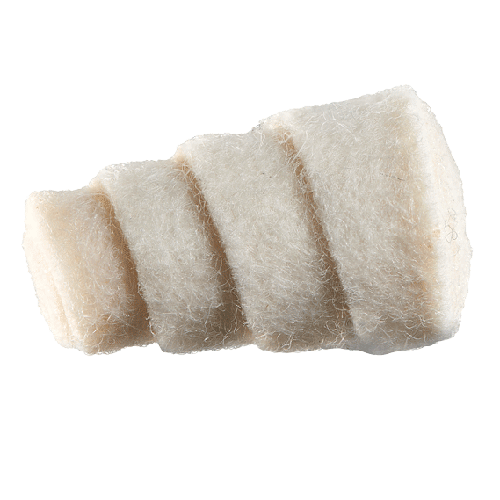 Type FRK
| Dimensions (mm) | | | Medium | RPM max. | PU |
| --- | --- | --- | --- | --- | --- |
| Ø A | B | Ø C | | | |
| 13 | 25 | 3,2 | 160 801 | 8.000 | 10 |